Introducing the CCS Newsletter!
Starting this summer, Carolina Christian Students will highlight recent happenings on and off campus! This has been the summer of meeting new grad students and serving the church children, which has been such a blast.
New Grad Students
At the beginning of this summer we hung over 100 "summer Bible study" posters around the buildings on campus and we got some good responses. Almost all those responding were in-town graduate students who, with the absence of most of the campus community since May, were hungry for Christian fellowship. We've been taking them as God's gift to us over the summer. Some that we've spent the most time with are new to Columbia and are eager to get connected. Pray for these students to be knit with the saints before the summer's out.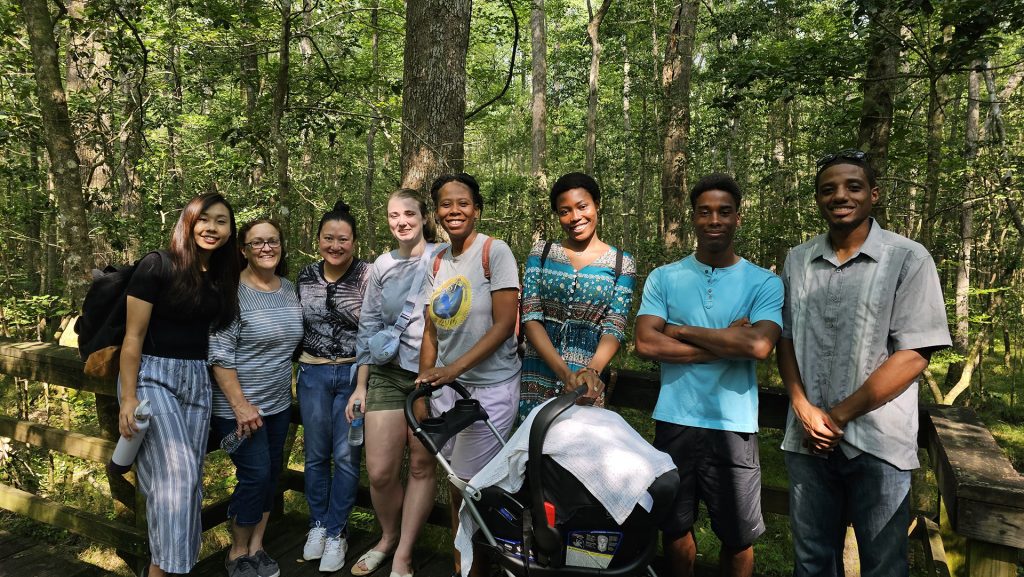 Hiking at Congaree National Park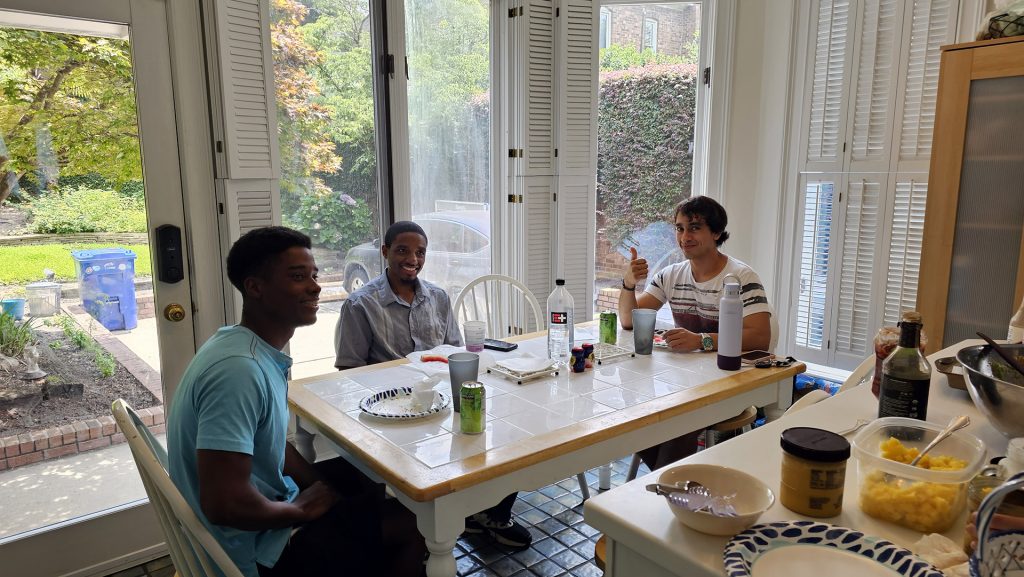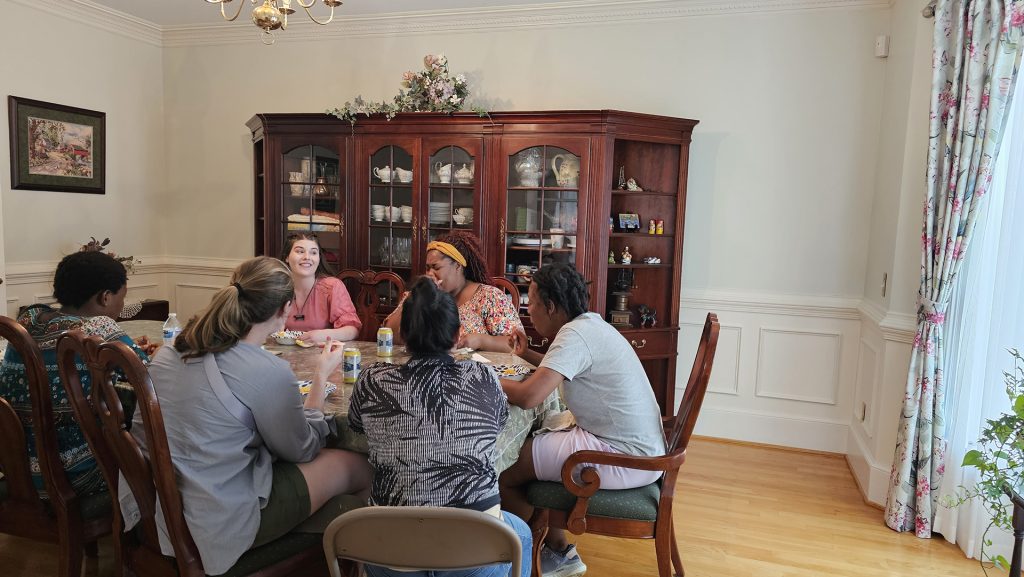 Lunch at the Smith's
Serving the Church Children
We have been participating side-by-side with many church families to provide a once-a-week week, 6 event Bible camp series on Ezra, Nehemiah, and Esther to our children. We've seen them enjoy every gathering and learn more about God's ways through these stories. It's hard for them to leave when it's time to go home.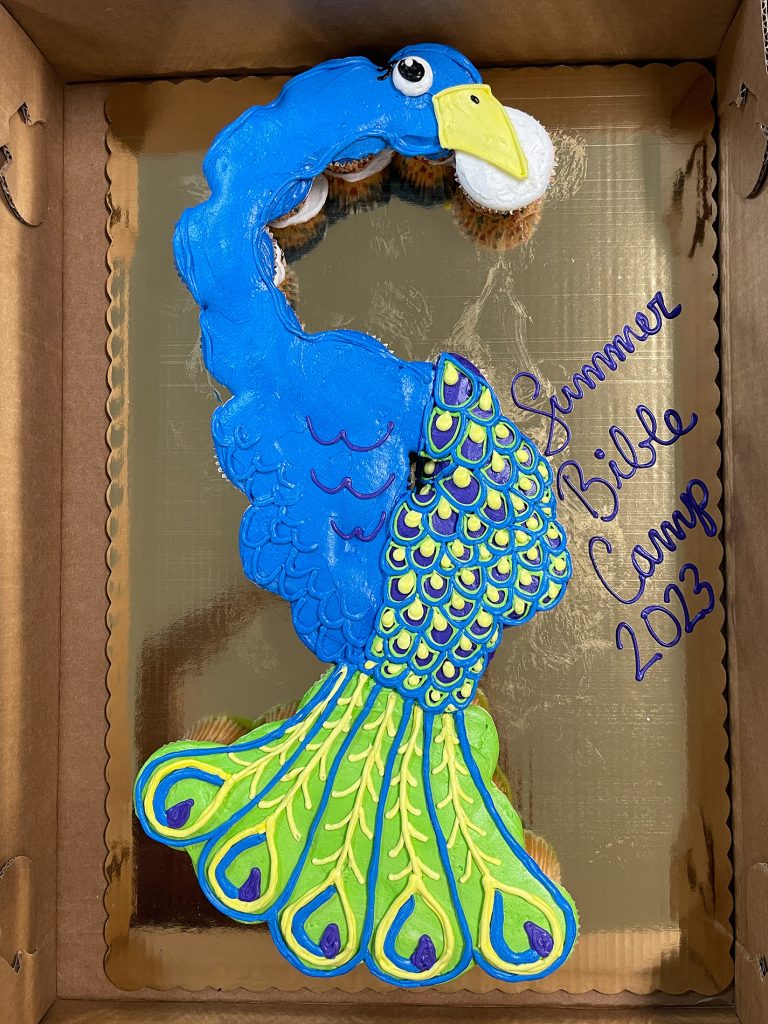 Kid-themed peacock muffin!

Singing songs about Ezra.
Pray for the children to come to Jesus and love the church as their home.
Note: Photos of children have not been included for privacy.
NACT
Last week 10 CCS members journeyed to Champaign, Illinois, to gather with nearly 2900 attendees for the North America College Training. The topic this year was "Love Prevails", and the evening line of messages showed how God loves us, generating our responsive love for Him, for the brothers and for all men. Several of our students were touched to consecrate their lives to the Lord afresh. Some have begun to consider the full-time training as part of their future path.
Attendees to this training also loved certain new songs which were written for this event, which are on this playlist.
Part of the experience included blending with the churches in Cincinnati, OH, and Lexington, KY. Our group was able to participate in a Lord's table meeting with both churches, and we report that God is at work sweetly in the midwest!
At the Church in Columbia's prayer meeting during NACT week the saints prayed for our students to have life-changing experiences of Christ. Those prayers were surely answered at NACT.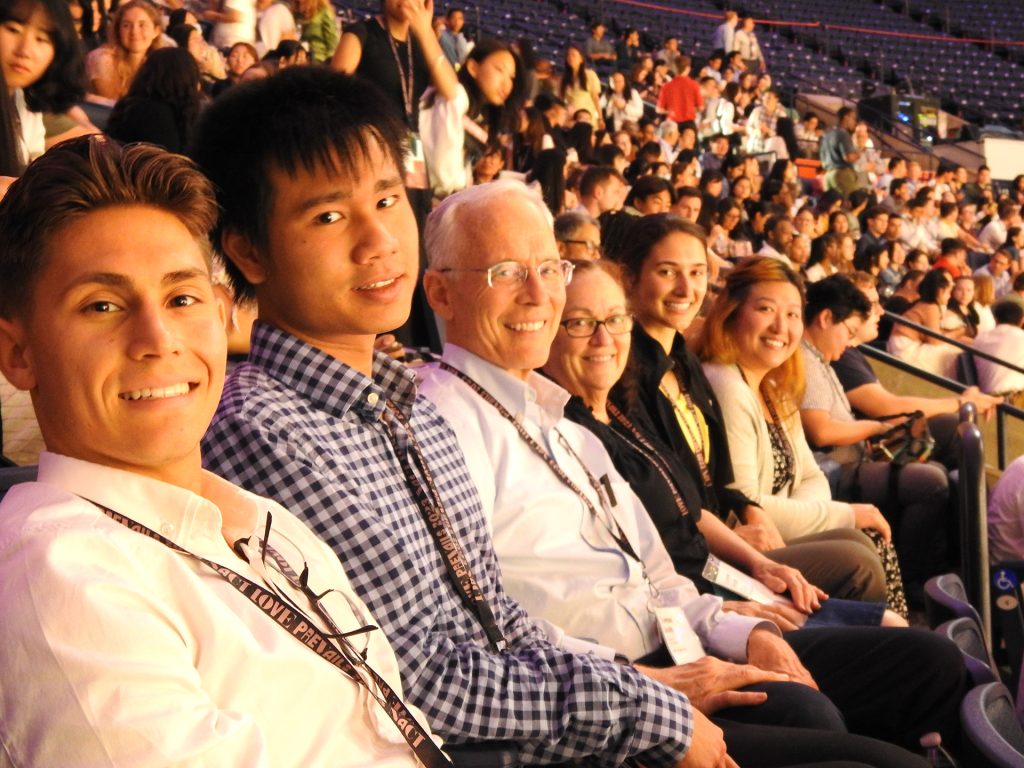 See more photos on the CCS instagram.
Thank you for your prayers for us and may the Lord bless us superabundantly above what we can ask or think as we begin this coming fall 2023 semester!