This fall we doubled our outreach by emailing and texting freshmen in addition to using instagram and tabling on campus. We reached 1300 students as compared to 700 last fall. Out of the 1300, 120 came to at least one welcome week event, and out of the 120, we have 40 regular appointments. We thank the Lord for adding seekers to us, and we expect the Lord's blessing to continue.
L.I.F.T. Ministry Station
This fall we began a weekly ministry station just a block away from campus by renting an American Legion facility. We call this event LIFT, which is an acronym that stands for our core values: Life, Impact, Fellowship, and Truth. Students have enjoyed coming to this event to hear the ministry of the word. Our topic this year is the book of Genesis, with messages based on the life-studies. These 30 minute messages are released every Monday as a podcast as well.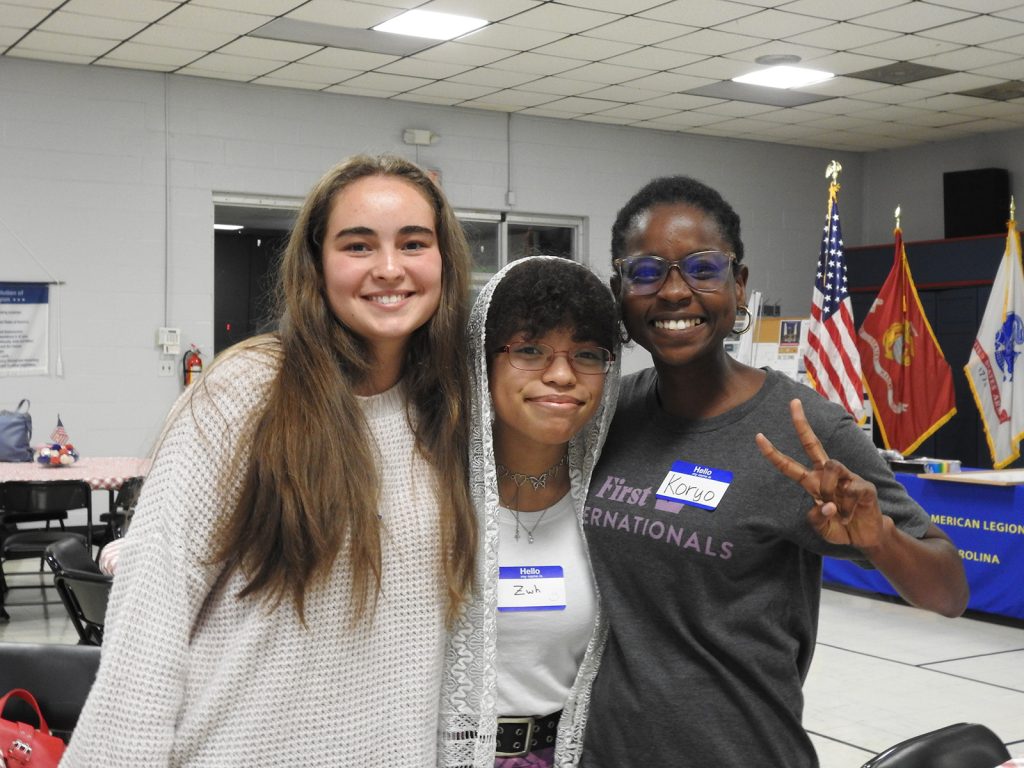 Sisters enjoying the LIFT worship and ministry series.
MIC Nights Resume
On Sept 15 we had our first M.I.C. Night (Monthly Inter-Collegiate night) and turned the microphone over to our core students, who shared to their peers about gathering the manna every morning. Approximately 25 students came and enjoyed volleyball, dinner, a bonfire, and the fellowship. Many expressed gratefulness to the Lord for the club. Our interns and core students who prepared to speak told us that speaking for the Lord "tasted" so good and they can't wait to speak for Him more!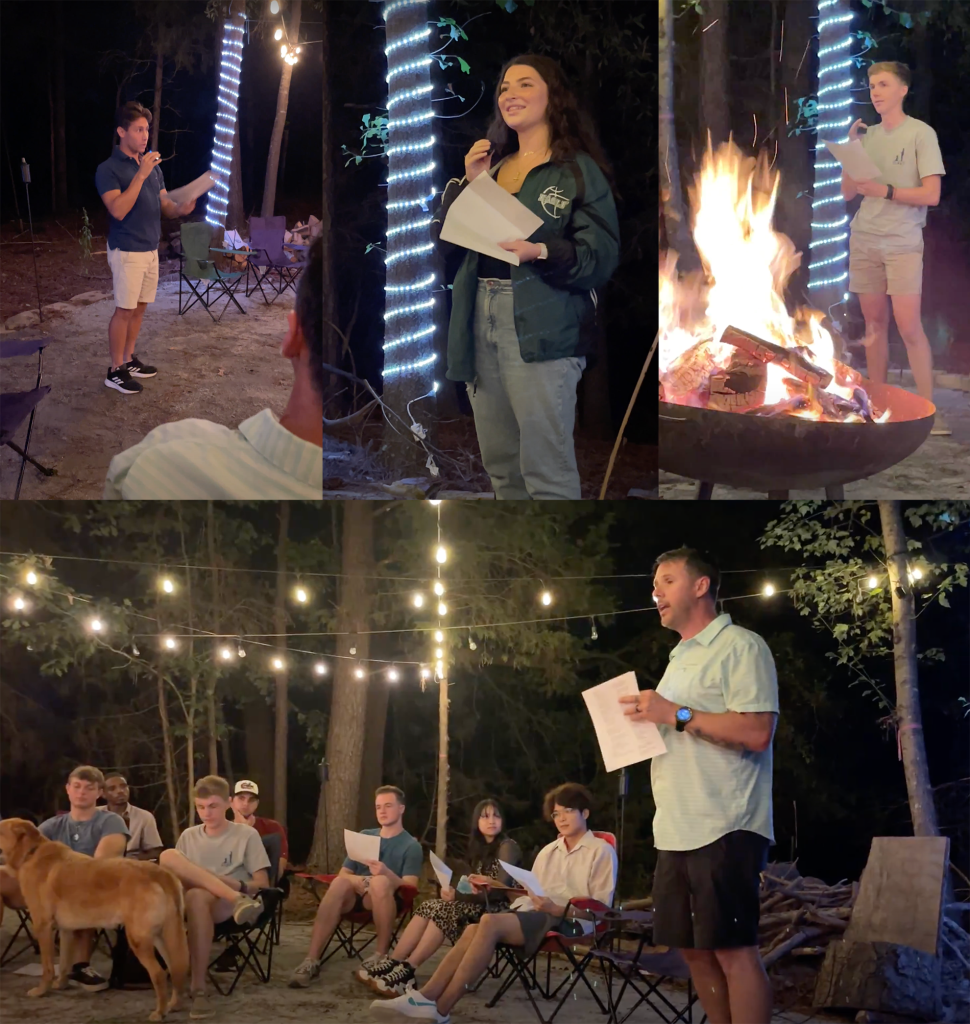 Students sharing at MIC Night
Upcoming Events
We are excited to bring a number of students to Black Mountain, NC, for a day outing with clubs from the Carolinas and Tennessee on November 4th, where we will hear two messages on the Tree of Life. This winter break three of our core brothers plan to attend the December Semiannual Training.
Prayer Burdens:
Pray for the Lord to blend our full-time team of six serving ones
Pray for the baptisms and growth of our core students unto their service with us
Pray for a community of both brothers and sister students to be built up among us